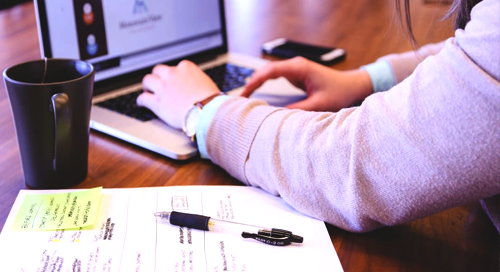 Devotees Experiences
Ashwin Chandrashekar's Experience - In the year 2005, I was to write my sslc board examinations. As any class 10 student and their families, my family and I were anxious about how I would fare in the exams. I had been preparing for them, but somehow was not very confident about my maths paper. This performance fear drove us to amma in Kumar mama's roopam. A day before the maths paper, mama assured us that amma will write the paper with me the next day and that I should verbally request her to come with me to the exam hall and keep me company. The next day, I call amma before I left home, requesting her to guide me hands and mind in the exam from start to end. In the exam, there were a few questions where I struggled to find the answers to, including one regarding the Pythagoras theorem. All of a sudden, I could clearly hear a voice telling me to first solve the question with a pencil, allowing me to make changes if I made mistakes. Then she starts telling me how to proceed with the question as it were written in my text book. Looks like she had taken my book to the exam hall and was dictating to me from it. I was able to finish the question in absolutely no time and answered the remaining questions I had previously held back owing to my inability to answer them.. however, her voice was something I was still wondering about. That evening, when I told my parents about this, they were shocked and refused to believe me. So we went to mama's place asking him if she had actually taken the pain to come and help me. Mama asks amma and all she had to say was "Avan thadumaariyadhum unmai, naan angai sendrathum unmai."
Experience of Arun Kumar Panduranga With Varahi ambal blessings, we wish to share our divine experience. We are from a middle class family from Bangalore, In the year 2006, we had some sudden setbacks in our family, myself met with major bike accident, underwent operation, next month my grandmother fell down and injured her head, the following month my younger sister was not keeping well and suddenly passed away.
While we were in state of shock and taken aback and wanted to realise what was going on, in addition to the uncertain situations at home, My father due to his work demand, got transfer order for his Job to Kolkata Marine division and considering that I had also joined a Job recently, could not get a transfer or leave the job during this situation myself and my mother were in total grief. In the year 2009 through our neighbour Ms. Hemavathi, we came in contact with Guru Kumar Mama and had darshan of Varahi ambal at Ulsoor, Bangalore.
With Varahi ambal darshanam and Arul Vaaku by Kumar Mama we got to know lot of information where he nurtured confidence within us to continue to do our routine work along with Bhakthi and Pooja and with trust that God will only do Good to us. We wanted my Father to come back to Bangalore, my father had submitted a transfer request letter to the Department, but they said it can happen only to another Marine division in Vishakapatnam, which was of no use as this was still a different location and not serve our purpose. On this regard, we approached Mama with a request if there can be any pooja to be done for transfer of my father from Kolkata to Bangalore. And as usual our beloved Kumar Mama without any expectation and even without a second thought had asked Varahi ambal and given us a simple pariharam for Garuda Bhagawan stating that by doing this Pariharam within this date, your father will get his Job transferred to Bangalore. And we sincerely followed Mama advise and prayed to Ambal with a request to get our father back to Bangalore. In the meanwhile, we were getting some information from my Father's office that they will transfer him to nearest place branch office in Mangalore and still we were not satisfied because it will Bangalore location. We once again approached Mama, he mentioned be strong in your Prayers with Faith and God will surely answer your prayers. And to our Surprise, my father had called up and mentioned that he got a transfer order to Bangalore, Which was really a miracle and dream come true for us and from then onwards till date and forever we are being devotees of Varahi ambal. We will always be Indebted to Varahi Ambal and Guru Kumar Mama.
We have more such divine experiences of Varahi Ambal to be shared and will be sharing in due course of the time.
Experience of Savithri Muralidharan - This had happened in 2018. We were constructing a house at Porur and we were asking Shri Kumar mama to tell a date for Grahapravasam when we were on tour with Maha Varahaee group. At Tanjore temple at Maha Varahee Ambal Sannathi Mama told that Ambal had given September 6 as the date for Grahapravasam. On September 5 we sent a message to Shri Kumar mama seeking his blessings for the next day's function. Mama replied by 11 pm. I quote below the text message received from Shri Kumar mama
"Oh !Very Good Tomorrow House Warming ceremony. Yellam valla iraivan arulal yellam nallapadi nadakkum. Kula deivam prarthanai important. Still Varahee Amman will definitely visit your new house. If some unknown lady comes after the function call her inside make her sit offer thamboolam with dakshinai and if possible some sweets can be given to her. She will bless and go. She may be wearing light blue saree. Good luck"
On September 6th the Homam started and all the people we had invited had come. The Architect of our house came for the function by 7 am and went back as she was not feeling well. When the lunch came around 11 am I phoned her and invited for the lunch. She told she is indisposed and will send her mother instead. Her mother came with her elder daughter. After she came we were stunned to note that she was wearing light blue saree. As per Shri Kumar mama's advice we offered them sweets, Thamboolam with Dakshainai. When She was leaving we told our relatives to note the colour of her saree. Then we showed Shri Kumar mama's message to them. All of them were astonished. Our joy was boundless. This is a clear proof that Ambal has graced her presence for the function and showered her blessings on our family. When we narrated this incident to Shri Kumar mama he told that Shri Maha Vinayakar Ambal had visited our house alongwith Shri Karumari Amman. Our humble pranams to Shri Kumar mama because of whom we are all enjoying the bliss of Goddess Varahee🙏
Experience of Ananthram, Hyderabad - My contact with Vaarahi was from the year 2005, through my Brother in law, P.V. Anand (Chandapura), who was approaching Vaarahi to resolve his personal problem. I give below my experience with Vaarahi and Kumar mama, for resolving my problem: I was working in a Bank, since 1995.
In the year 2010, I was working in Rajahmundry, when I got news of my promotion. As soon as my name was there in the promotion list, the officer association informed me that I would be posted in Maharashtra, and asked me where I can be posted. My son was studying in Central school (kendriya vidyalaya), so I told them I was willing to be posted anywhere, where the Central school was available. The Officer association told me there was a post available in Aurangabad and I would be posted there.
But when the promotion posting came, I was posted to Latur, which is in interior Maharashtra. Immediately, I was looking in internet, whether any Central School was available in Latur. It was not there. We (myself and my wife) were against shifting my son to any other school, that too in a small place, where education would not be proper. I began requesting my AGM, to consider and put me to any other place where Central school was there, but there was not proper response. The AGM informed me, he would not consider my request at least for a couple of years. My family was in much tension, and did not know what to do.
Due to my promotion, the office also would not be giving leaves frequently. If it were for only one academic year, I would have placed my family in a city nearby, so that good education can be continued, and I can join my family in a year. Thoughts of resigning my Bank job immediately, and take up another job, whether big or small, became foremost in our mind.
Then we approached Vaarahi Kumar mama for Vaarahi's Vaak and Blessings. First advice from Vaarahi was not to resign my job immediately, as during that time, if I resign, I would never ever get any other job and would be unemployed. I was asked to wait for couple of months, during which I was given shlokas, as per Vaarahi Vaak, so that I can get a better job. We went couple of times to Vaarahi, after reciting the prescribed shlokas. Then I started looking for Jobs. I got a job in an IT company, related to Banking, within a month of completing my shlokas, as per the Vaarahi Vaak. Then I resigned my Bank job and joined the new job. But for Vaarahi and Kumar mama, I would have remained unemployed, putting myself and my family into unnecessary trouble. We have been visiting Vaarahi and Kumar mama, at Bangalore regularly, since then, for Blessings. Vaarahi saved us in that critical moment, and has been saving us and all her devotees, at all times.
Experience of Lakshmi Chandrashekar - It was in the year 2009. My second son had finished his Engineering. All the semester exams got over by April 2009. He was selected for job in a Company during Campus Interview. After the results he was waiting for communication from that company and there was absolutely no communication at all. He lost all hopes of getting any communication from that company and started looking for other options.
At that time, we went to Kumar Mama and narrated him about all these. Kumar Mama as per Ambal Vaakku, said that 'you will definitely receive communication from the same office. He further said that Ambal is saying that 2nd November 2009, he would be joining the job.
He gave pariharams to be done for Garuda and Raghavendra and some more. My son did all the pariharams and chanted slokams given by Kumar mama sincerely with devotion.In October 2009, he received appointment order from the company asking him to report for job ON 2ND NOVEMBER 2009.
VARAHI WILL ALWAYS PROTECT HIS DEVOTEES.
Experience of Mrs. Visha - We came to know about Varahi in 2002 and have been staunch devotees ever since. We have been blessed with several miracles from her.
I used to make and offer prasadam to her in both Raji-Kannan's house in Cambridge Layout as well as Kumar Mama's house. As soon as the prasadam was offered to her, we could see that she has blessed it through deep fingerprints in the prasadam. In Kumar mama's house, I have offered her prasadams like Chakka Pradhaman and Elai Adai. Soon after neyvedhyam, we could see that she has consumed almost half the chombu/bowl of Chakka Pradhaman. She used to open the Elai Adai and keep it near different Gods in Kumar Mama's house. This has happened many times. When we used to conduct Varahi Temple Trust meetings in our house, she has blessed the prasadam then too.
Without Her help, we could not have obtained admission for my daughter, Amrutha, in the prestigious business school, TAPMI, Manipal for post-graduation. She helped Amrutha complete the course successfully and get a job in Infosys through campus recruitment. After a year, when my daughter wanted to switch to Marketing, Varahi helped her in getting a job at Titan. When my daughter's marriage was finalized, I prayed to Varahi to help us conduct the wedding successfully as I did not know anything about conducting weddings. Thankfully, she helped us conduct the wedding on a very grand scale and she was with us throughout. Every aspect of the wedding was a miracle that she performed. We requested our caterer, Mrs. Tulasi Mouli, who is also a close family friend, to suggest good wedding halls that we can consider. Among other names, Tulasi mentioned MLR Convention Centre in JP Nagar and said that it is a wonderful venue for a wedding. However, the booking needs to be made a year in advance. Thanks to Varahi, everything worked out favourably and we managed to book this venue without having to explore any other venue options.
We all know how stressful, effort-staking and time-consuming wedding shopping can be. Once again, Varahi helped us successfully complete it in a very short time, much to the surprise of our family and friends. She helped us conduct the wedding very successfully, which made a lasting impression on my daughter's in-laws and relatives. Many of them mentioned that this was a benchmark for others to emulate. All thanks to Varahi for having done everything so smoothly for us.
After the wedding, Varahi helped my daughter get the visa to move to Dubai much earlier than the stipulated time. She blessed a photograph of Hers by applying kumkumam Chandana pottu for my daughter and son-in-law to carry to Dubai. I had prayed to her that She should guide them in their new journey of life. In all walks of life, Maa Varahi has been with us throughout. When we go out somewhere, we pray to Her to be with us and She will do so. She will help us in accomplishing any task easily. Even if we face a hurdle, She will help us overcome it with least difficulty. There are many more instances where She has performed miracles in our lives. She is like a member of our family and we cannot imagine life without Her blessings. We can't thank Her enough for everything She has done for us.
Experience of a Devotee - We have been associated with Varahi from when my daughter was in 8th std. Today by Ambals grace she has completed her MS successfully. At every step we have felt the presence of Ambal and her divine hand holding us. The most interesting event has been selection of US univiersities for my daughter and helping her secure admission in a good university with 25% scholarship. With Varahis divine blessings, my daughter secured a job in one of the top companies within the course completion. When the time came for my daughters marriage, we asked Kumar Mama for her intervention and approval. We could perform our daughters wedding with her help without any hindrance and always felt her presence by our side. Varahi has been instrumental in helping my husband recover after his minor surgery. Whatever be the problem we face, big or small, we run to Varahi for help and are very confident the problems will resolve very quickly.